eStudio Login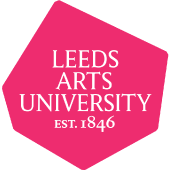 Students 
New students must use the University password tool before logging in to eStudio for the first time. 
For technical support, please email computerresource@leeds-art.ac.uk from your University provided email address. Within your email, please include your student ID, course and level (e.g 4,5,6,7), remembering to enter a suitable description as the email subject (e.g. 'password reset' or 'logging in for the first time').

Please note that student password resets will be processed within 4 hours during weekdays, 9am - 4pm.

Staff members 
should try to use the forgotten password tool or contact the IT Helpdesk.